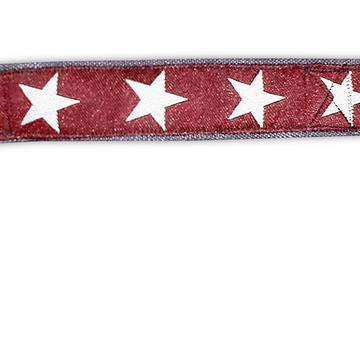 Large Dog Harness (Red Kody II)
- by Earthdog

Hemp softens with wear, making this harness extremely comfortable for your dog. Machine-washable and hassle-free. Fits between a 26"-42" chest girth. Made in the USA.

Other information:
All harnesses are 1" wide. Made in the USA. Several fun styles to choose!