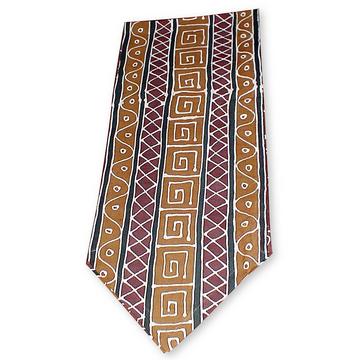 Batik Table Runner from Tribal Fiber
Diamond-cut ends. Hemp/cotton blend and finished with a 1" seam along all edges. Fair trade. Measures 14" x 19". Naturally batik dyed using flowers, leaves, seeds, bark and earth to create a vibrant range of colors.

Other information:
Cold wash on delicate. Hang or air dry. A hot iron may be used if necessary. Made in a village cooperative in Thailand.