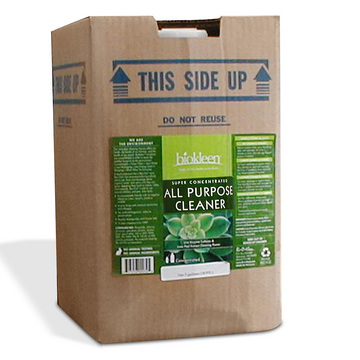 All Purpose Spray & Wipe Cleaner (5 Gallon Cube)
- by Biokleen

5 gallon cube of one of the safest, most versatile cleaners on the market. No mixing required, ready to use.

Other information:
Neutral pH formula, gentle on all water safe surfaces, non-irritating, non-flammable, non-corrosive. Safe to use in or around confined spaces. Made in USA. Dispensing spigot sold separately.