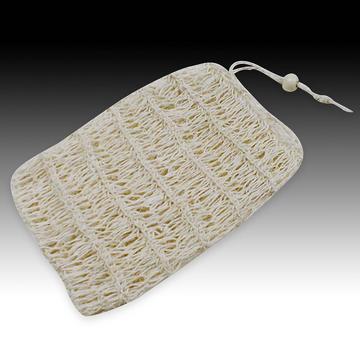 Ayate Soap Pouch from Body Crystal
An excellent way to soap up and exfoliate simultaneously! Simply slip a bar of soap into the pouch and pull the opening closed with the drawstring, which may be used to hang the pouch between showers.

Other information:
Made with facial grade ayate exfoliation cloth. Fine texture that softens when wet. 100% natural fiber. Mildew resistant.